Family Owned, Committed to Customer Satisfaction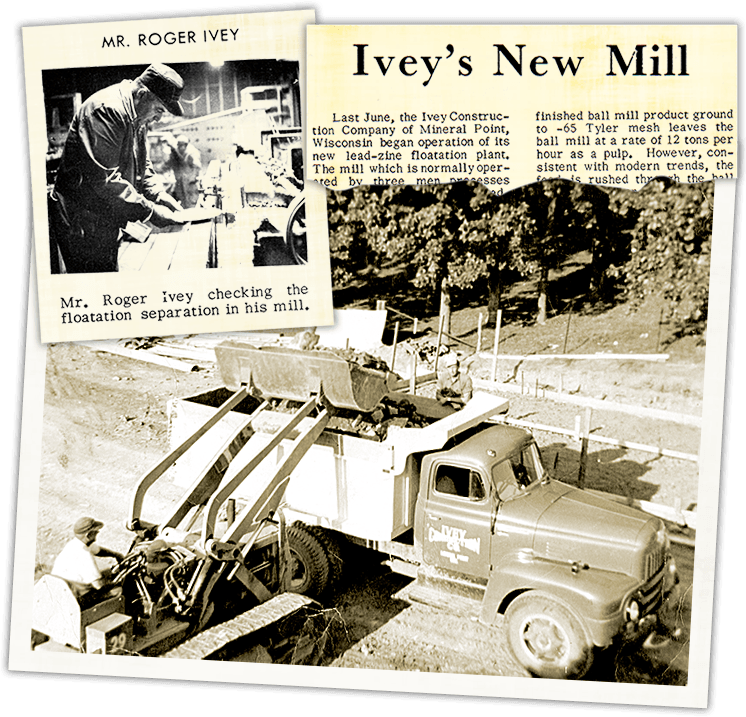 Founded in 1946 in Mineral Point, Wisconsin, Ivey Construction Inc. is a family owned and operated ready-mix, aggregate and excavation company serving Southwest Wisconsin.
From our quarry situated just south of our headquarters, our crews extract the raw material that makes us a leader in the production of quality aggregate material that's perfect for your job. We also operate a concrete production plant, and our crews can deliver any amount that you need directly to your site and also conduct the certified testing to give you confidence that you're getting the best product available. Finally, we also have the finest excavation equipment available to make your job a snap.
Family owned and committed to customer satisfaction. That's been the way we've done business for three generations. Give us a call at (608) 987-2967 to see how we can put our knowledge and experience to work for you.