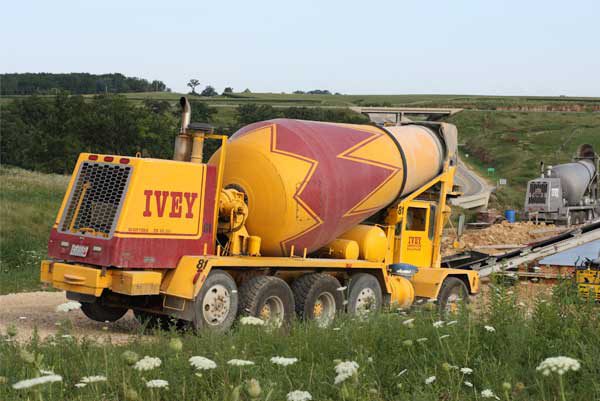 Ivey Construction Inc. is a supplier of quality ready-mix concrete that can be used in roads, driveways, foundations, buildings, and more. We are able to supply contractors, homeowners and the agriculture community with ready mix for any project. We have certified concrete testers to make sure our product meets all quality standards.
Ivey Construction offers a diverse collection of ready-mix concrete for any application, including:
Custom mixes
Fiber reinforced
Decorative
Flowable fill
High strength concrete
Concrete admixtures
Cold weather concrete
Want to know how much material you'll need for a job? Try out our calculators.